"A Tribute to the King" at the Fillmore/Piru Baby Relay for Life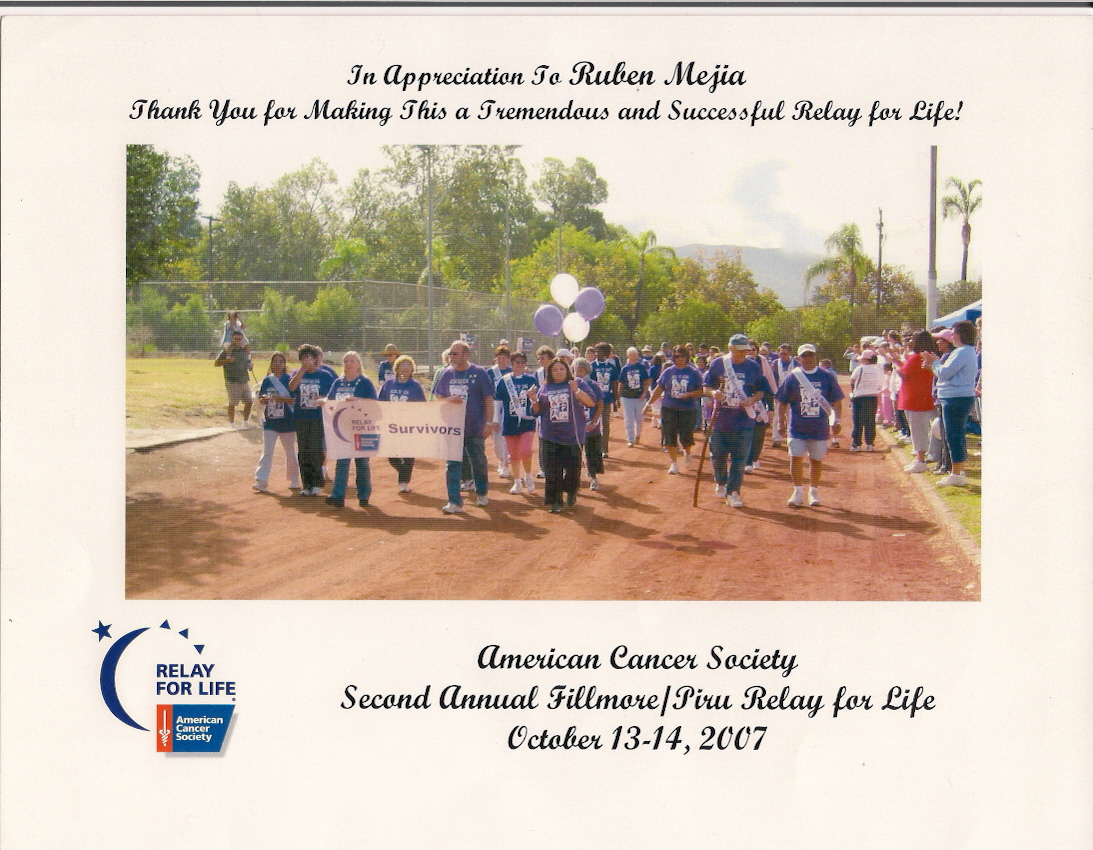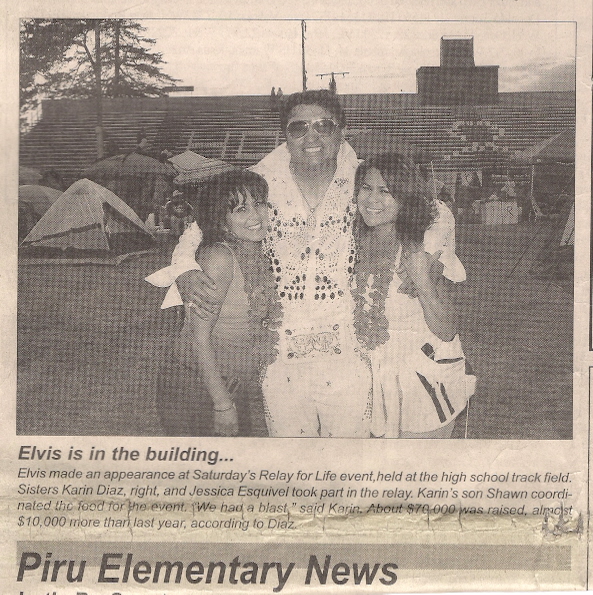 Ruben attending and performing at a Quinceanera in Fillmore, Ca.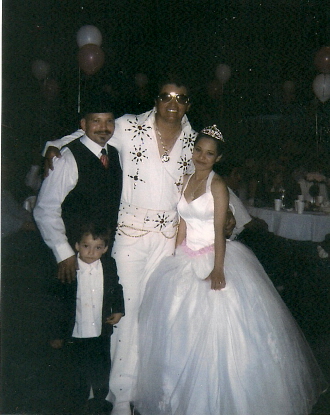 Crowning the new king of Elvises at Pechanga




By
PE News
on June 4, 2010 8:19 PM | Permalink

Photo Gallery: 2010 Ultimate Elvis Impersonator Contest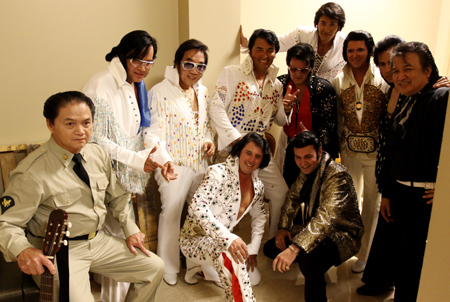 It's a hunk-a, hunk-a, burnin' load of Elvises this weekend in Temecula.
Sixteen Elvis Presley tribute artists battled Friday in the first rounds of the Southern California preliminary competition of The Ultimate Elvis Tribute Artist Contest, back at Pechanga Resort & Casino for the second year.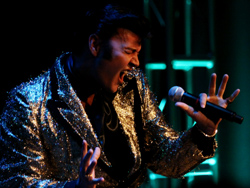 Above, that's Travis Allen, runner-up in last year's Pechanga competition. The Temecula native got the Elvis action started Friday night.
The action continued (Saturday) with more preliminary competition at noon and 4:30 p.m. in the Cabaret Lounge. Those two rounds were free.
On Sunday, the final five impersonators move on to the finals in the Pechanga Showroom Theater. TIckets were $15-30.
The winner of the preliminary received $2,000 and an entry into the semi-finals and, possibly, the finals in Memphis, Tennessee during ElvisWeek 2010.