Travel back in time with "The King of Rock and Roll"!
Whether it be a birthday or wedding, "A Tribute to The King" is fun and entertaining for any special occasion or event.
Performing for over a decade, Ruben Mejia reawakens the vivaciousness of Elvis Presley in his prime, singing all your favorite hits from the 50's, 60's and 70's. From rhinestone studded jumpsuites to "The King's" sultry voice and undeniable charisma, there is no doubt ' A Tribute To The King' is a truely exciting experience.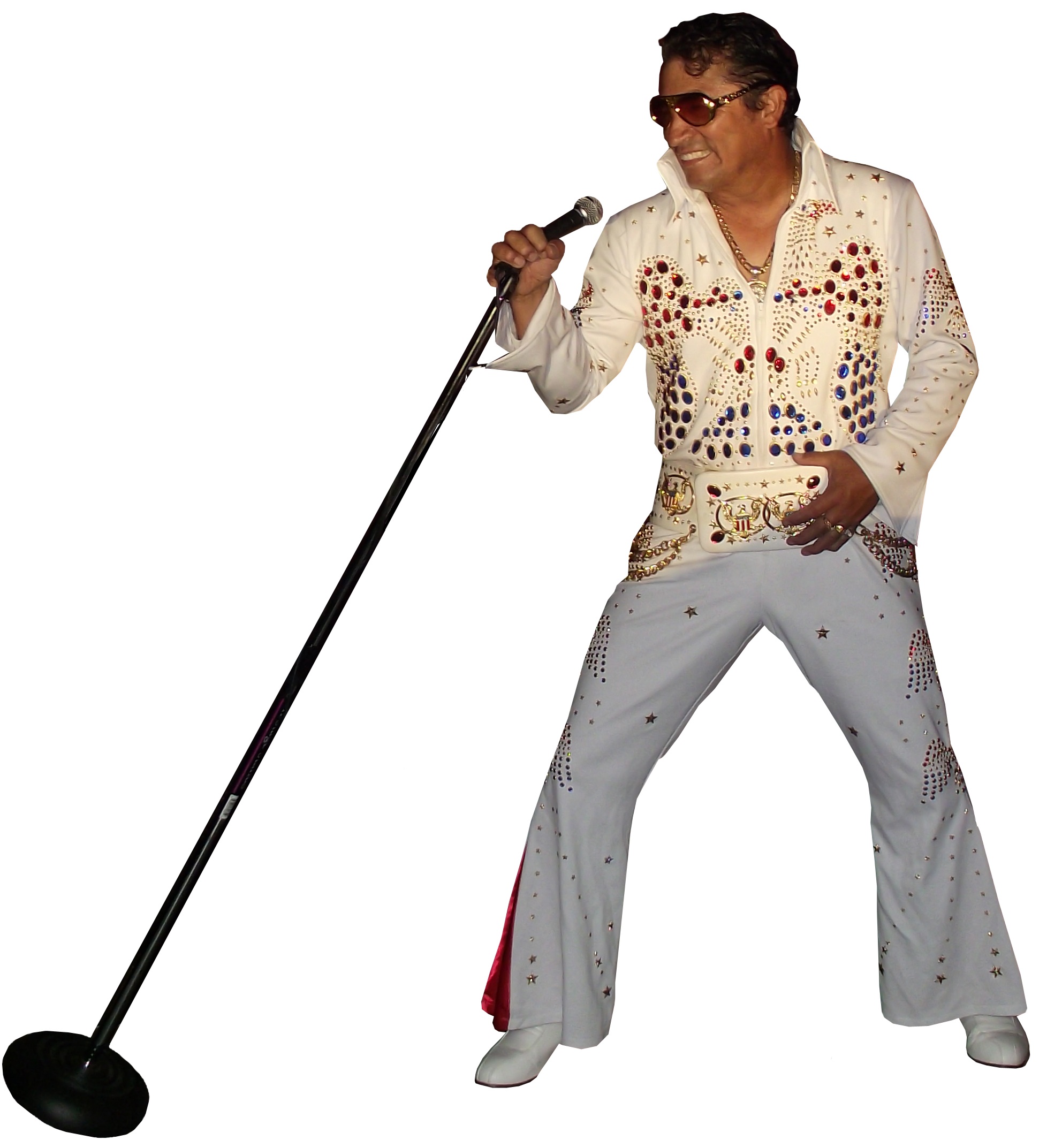 Born on September 29, 1957, in Oxnard CA., Ruben Mejia is no stranger to singing and performing. He recalls listening to Elvis for as long as he can remember. As early as the age of six, he entered many contests and was involved in a number of school plays and talent shows. With Elvis always being a strong influence throughout his childhood, he began impersonating him in junior high. Ruben recieved many compliments from family and friends about how his voice and demeanor resembled "The King's".
After Elvis' passing, he became more inspired to carry on the memory of the man that had influenced his own life so much. As Ruben continued impersonating and singing Elvis as a passionate hobby, he became a succesful heavy equipment operator for Operating Engineers Local 12. He began singing karaoke during his 30's, impersonating Mr. Presley, and became popular among local venues. People from all around came to see Mr. Mejia perform regularly, and many constantly asked if they could hire him for their next party or event. It was during this time he felt the desire to persue his hobby more seriously. Ruben then began his show 'A Tribute To The King'...